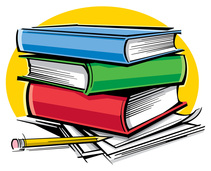 Welcome to our Wednesday book talk!

Today's guest is mystery writer Jim Jackson, who has a short story in a new anthology, Lowcountry Crime.

Good morning, Jim. What may I get you to drink?

JIM: For years I had no caffeinated drinks. Now I drink Diet Pepsi straight up.

Ally: I'll grab one from the fridge while you introduce yourself to readers.

---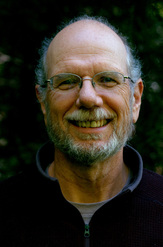 About the Author:
James M. Jackson authors the series featuring Seamus McCree, whose most recent appearances have been in his fourth novel, Doubtful Relations (8/2016), the novella "Low Tide at Tybee" included in Lowcountry Crimes: Four Novellas (2/2017), and the short story, "And Wine to Make the Heart Glad" cowritten with Tina Whittle for the anthology 50 Shades of Cabernet (3/2017). Jim is currently the president of the 700-member Guppy Chapter of Sisters in Crime. He splits his time between the deep woods of Michigan's Upper Peninsula and Georgia's Lowcountry. He claims the moves between locations are weather-related, but others suggest they may have more to do with not overstaying his welcome.

Something about you that isn't in your regular bio: "The closest I have been to a live wolf in the wild is fifteen feet." (Ally note: Oooh, that's scary close!)

Author Contact Links:

Website
Facebook
Twitter
Goodreads
---
INTERVIEW:


Ally: Before we get into specific question, give us a brief overview of what type of stories you write.

JIM: My work falls in the mystery/suspense/domestic thriller categories with sex off the page, so the rating depends entirely on your own imagination.

Ally: How do you select the traits and names for your characters?

JIM: I often "sell" a character name or two as part of a charity auction. I'll use the buyer's name or the name of the person to whom they are gifting naming rights. In those cases, I make sure the name will work with the sex, age, and ethnicity of the character I choose.

For everyone else, I ask my characters who they'd like to be. I have some rules they must abide by. They can't have a name that is likely to be confused with another character—unless that confusion is intended. After some experience, I've decided I don't like names that end with an "s" when the possessive will require an extra 's. As an example, I wouldn't choose James with the possessive James's. A name like Hayes is okay since his truck would be written Hayes' truck.

My main character's name, Seamus McCree, developed a bit differently. He is in many ways my alter ego, and I chose his first name for two reasons. First, it is the Irish equivalent of James. Second, it is a play on words because Shamus, pronounced the same, is Yiddish slang for a detective or PI, and I planned for my guy to detect things others couldn't or wouldn't.

Ally: Tell us about the main character in the book you're featuring today.

JIM: People often ask if Seamus and I are similar. My stock answer is that he's younger, taller, faster, stronger, smarter, better looking and if that weren't enough, he's independently wealthy. and has all his hair. He should be careful though. With a few keyboard stokes, I can change all of that the next time he appears in print. He and I do think a lot alike and share many of our avocations. He enjoys the outdoors, is a birdwatcher, reads books, and lives in places I have lived.

He's had a different career path than I. He planned to be a professional soccer player (I played semi-pro), but a severe injury in his rookie year ended that career. He went back to school and earned an MBA (I also have one) and went to Wall Street where he became the top-rated banking stock analyst for an investment bank (neither of which have I done). When a boss changed one of Seamus's reports because it recommended downgrading a client's stock, Seamus quit in disgust and ended up consulting with police about financial crimes, which is where we join him in the series.

Seamus is divorced and has a some-time hacker son, Paddy, who in the series has progressed from college kid to young adult.

Ally: What was your journey to publication, developing your style and preferences, including bumps and missteps?

JIM: When I retired early, I gave myself permission to spend six months turning down everyone else's idea of what I should do and instead figure out what I wanted to do. Writing eventually became the answer to that question. In deciding what to write, I relied on what I like to read. At an early age, I became a fan of the mystery genre and decided to write what I love reading. I allowed my business background to dictate that I should craft a series because each book brings in new readers who, if they like what they read, will go back to book one and read the entire series.

I love reading series because the characters become a part of my alternate-universe family. I feel like I've grown up with Lucas Davenport (John Sanford, author) and participated in his maturation from stud to settled family man with an adopted daughter in college. I've rooted for Harry Bosch (Michael Connelly, author) as he progressed through and out of police ranks. I've been there when V I Warshawski (Sara Paretsky, author) became an insurance investigator and then moved on to be a private eye. And I "know" all the series side characters. When I pick up a book in a favorite series, it's like comfort food.

A bonus of having series side characters is that different readers have different favorites among the cast. Some promote Seamus's dart-throwing Mom. Some really like his son, Paddy. Others fall for nonfamily side characters like Owen Lyndstrom or Abigail Hancock.

Yet, I continue to read standalones because I think they often contain an author's best work. I thoroughly enjoy William Kent Krueger's Cork O'Connor series, but for me, his best book so far is Ordinary Grace, a standalone. The same with Steve Hamilton, whose Alex McKnight series is set in my neck of the Michigan woods: The Lock Artist, a standalone, is his all-time best. Usually those books come later in the writer's career.

I wrote the first book, went to a local critique group, and discovered that my 140,000-word manuscript, that could double as a doorstop, contained most writing errors known to mankind. I rewrote that novel multiple times, sent it out to agents, received rejections, rewrote, rejected, repeated. And lo! An agent wanted to represent the book. But the agent was new and had a faulty contract (for example, no provision for what happened if the agent became disabled or died), so I decided not to accept the offer.

The agent is now well-known. Still, I don't regret the decision because, in retrospect, that version of the manuscript really wasn't good enough to be published.

I wrote the second book and again tried to get an agent before the manuscript was ready. (Of course, I didn't realize that at the time.) For entertainment, I played a lot of contract bridge and decided to write the how-to book I wished I had read while I was improving from beginner to intermediate. I sent a proposal to the largest bridge-book publishing company and they loved it. I soon had a contract and after a year of rewrites, One Trick at a Time: How to start winning at bridge became my first published work. It received excellent reviews in the New York Times, Chicago Tribune and Bridge World Magazine.

After my second novel won the Evan Marshall Fiction Makeover Contest (whose criteria were the freshness and commerciality of the story and quality of the writing), a friend I had met in the Guppy Chapter of Sisters in Crime suggested that I try submitting my mystery directly to publishers. Since agents weren't crawling over each other to sign me, I queried three publishers.

Within a week, two had responded back favorably, and I soon had signed with Barking Rain Press. They published Bad Policy in 2013 and Cabin Fever in 2014. My better half, Jan, suggested I should go back and give the first novel, Ant Farm, one more try. It was a good story and after I did a total rewrite, it won a Kindle Scout contest and Kindle Press contract. It was published in 2015. Determining that a small press couldn't promote my books as well as I could on my own, I published Doubtful Relations, the fourth Seamus McCree novel in 2016.

Ally: What is your next writing project?

JIM: I consider that to be "Low Tide at Tybee" because I am in the throes of its marketing in the anthology Lowcountry Crime: Four Novellas in which it appears. It released February 7th. "Low Tide at Tybee" brings three of the Seamus McCree series characters (Seamus, his octogenarian, darts-throwing mother, and his now six-year-old granddaughter, Megan) to Tybee Island, Georgia to vacation and escape winter up north. Megan spots a thief going through their beach bags, after which their vacation unravels with a series of twists and turns that will leave you guessing until the end, trying to figure out who done what.

Next up after that will be the fifth Seamus McCree novel, Empty Promises, which takes place in Michigan's Upper Peninsula. A mining company employee is killed on McCree land near the site of a proposed mine that has brought conflict to the local community. Expected release date is late summer/early fall of 2017.

Ally: Before we get to the anthology, let's try a few short answer questions.

a. Book you're currently reading: The Death Box by J.A. Kerley. Jack is a friend from Kentucky and is better known abroad than he is in the U.S. He writes excellent dark mystery/suspense.
b. An author (living or dead) you'd love to take to lunch: I would love the opportunity to break bread with Ben Franklin. I could only hope it was a leisurely meal that gave me time to ask about the past and his thoughts of the present.
c. An item on your bucket list: I've checked off many over the years, but flying in a glider plane during hawk migration is near the top.
d. What comes to your first - character or plot? When I start a short story or novel, I know the inciting incident and let the characters take it from there. I'm often very surprised how they drive the plot and who the villain turns out to be and why they did what they did.
e. Typical breakfast: Oatmeal of the five-minute-stovetop-cooking kind. I mix the brown sugar into the water as it heats up and cook the oatmeal in the sugar water.
Ally: Thanks for joining us on the Chat today. Before you go, please tell us more about the anthology, Lowcountry Crime...
---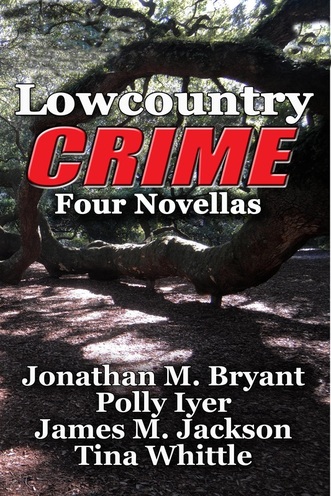 Lowcountry Crime: Four Novellas
Lowcountry: That portion of the Southeastern United States characterized by low country, generally flat—whether barrier island, tidal marsh, tidal river valleys, swamps. piney forests, or great cities like Charleston and Savannah.

These four novellas capture the unique aspects of the Lowcountry with stories incorporating Charleston high life and Savannah low life, island vacations and life on a boat. You'll be treated to thieves doing good and rapscallions doing bad, loves won and loves lost, family relations providing wonderful support and life after divorce. Within the broad range of the crime genre, these tales fit north of cozy and south of noir.

Each novella can be read in a single hour to hour-and-a-half sitting or enjoyed at a more leisurely pace, stopping at white space along the way. Within the broad range of the crime genre, these tales fit north of cozy and south of noir.

"Trouble Like A Freight Train Coming" by Tina Whittle is a prequel to her Tai Randolph Mysteries. Tai is accustomed to murder and mayhem . . . of the fictional variety. As a tour guide in Savannah, Georgia, she's learned the tips are better when she seasons her stories with a little blood here, a little depravity there. She's less experienced in real life criminality, however, preferring to spend her days sleeping late and her nights hitting the bars. But when she gets the news that her trouble-making cousin has keeled over while running a marathon, Tai finds herself in a hot mess of treachery and dirty dealings. Worst of all, the clues lead her straight into the moonshine-soaked territory of the most infamous smuggler in Chatham County—her Uncle Boone.

In "Last Heist" by Polly Iyer, Paul Swan, Iyer's character from her novel Indiscretion, travels the world buying exotic automobiles for wealthy clients, but underneath his believable cover is a first-class, never-been-caught diamond thief.
When he sees a picture in the Charleston newspaper of a magnificent diamond necklace on the wife of a visiting South American strongman, he can't resist the temptation to steal it. Paul doesn't anticipate what he finds in the hotel room's safe besides the jewels. Now he has to figure out how to stop a political catastrophe without exposing himself as the thief who stole the diamonds, and he has three people complicating his effort: a sexy TV reporter angling for a story, a suspicious cop eager for an arrest, and a rogue mercenary bent on ending his life.

"Blue Nude," by Jonathan M. Bryant introduces us to Brad Sharpe, who has problems. Not just the problems you would expect resulting from traumatic injury and a destructive divorce. His ex-wife has gone missing and a priceless Picasso has been stolen. The cops have pegged Brad as a person of interest in both cases. Worse, a violent sociopath might want Brad dead. Only with the help of friends and his knowledge of the Georgia Lowcountry can Brad fight to clear his name and resolve the case of the Blue Nude.

In "Low Tide at Tybee," James M. Jackson brings three of his Seamus McCree series characters (Seamus, his darts-throwing mother, and his now six-year-old granddaughter, Megan) to Tybee Island, Georgia to vacation and escape winter up north. Megan spots a thief going through their beach bags, after which their vacation unravels with a series of twists and turns that will leave you guessing until the end, trying to figure out who done what.

Buy Links:

Kindle (free on Kindle Unlimited)
Print: Amazon
Print Barnes & Noble
---
Thanks for spending time with us. Come back soon!