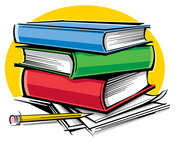 Happy Wednesday, Booklovers!

This week I'm chatting with supernatural mystery/fantasy author SK Ryder. (Since Susan described her Dark Destinies series as hot/sensual, I'm marking them as 18+ for our younger readers.)
Welcome, Susan! Before we get started, what may I get you to drink?

SUSAN: I gave up caffeine a while ago. But I enjoy a nice cup of herbal tea or decaf Earl Grey.

Ally: We always have tea around. While I fix our drinks, please introduce yourself to readers.


---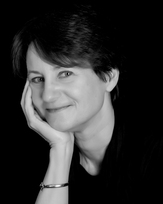 BIO:

S.K. Ryder is a software developer by day, a scribe by night and answers to Susan any time. She writes the type of stories she loves to read: heart-pounding adventures full of supernatural mysteries and relationships between strong, compelling characters. Though she calls South Florida home, she has also lived in Germany and Canada and has traveled widely, usually in the hot pursuit of wild and scenic nature. When not debugging code, complicating her characters' lives or plotting her next rafting adventure down the Grand Canyon, she can be found beach combing, scuba diving, sailing or just hanging out with a good book. When push comes to shove, she can also bake a halfway decent cake and stand on her head, though not at the same time.

Something not in your regular bio: "In a previous career life, I was a scuba diving instructor."

Author Contacts:
Website: http://skryder.com
Newsletter: http://skryder.com/newsletter
Facebook: https://www.facebook.com/sk.ryder.books/
Amazon: http://amazon.com/author/skryder
Goodreads: https://www.goodreads.com/authorskryder
---
INTERVIEW:

Ally: Let begin with a writing topic. Describe your writing process. Schedule, goals, etc.

SUSAN: I spend quite a bit of time cooking up a meticulous outline, which ends up being about 10% of the final novel or, as someone once told me "a very skinny first draft." Then I work off that to expand the story into the blow-by-blow of the action without having to worry about plot holes (too often) or what's supposed to happen next. I need those guiderails to help me get going quickly during the limited time I have to write, which is mostly in the early mornings and on weekends. Because my personal life can and does frequently interfere on any given day, I don't drive myself crazy with daily word/page counts. I set weekly goals of how much story I want to flesh out. If the week gets crazy and I can't get to the writing for a few days, I know I can get caught up on the weekend.

Ally: If you met your favorite author, what would you talk about?

SUSAN: This is not an "if" for me. I actually did meet one of my favorite authors, Diana Gabaldon. This was a few years ago at the Surrey International Writer's Conference in Vancouver, where she makes a regular appearance as both a speaker and workshop presenter. I had the pleasure of having her evaluate the opening pages of an early draft of Dark Heart of the Sun. She was very gracious, and in a mere 10 minutes taught me everything I never knew about where and how to begin a story. I later had lunch with her at that same conference during which she chatted with our group about Scotland, traveling, and writing craft.

I have also met another huge favorite of mine, Anne Rice, but this was long before I was serious about my writing, and it was a total gushing (and slightly embarrassing) fangirl experience. I would love to meet her again and talk about vampires and their deeper meaning as fictional characters.

Ally: How do you spend your non-writing time?

SUSAN: Well, there is the full time day job. I work from my home as a software developer for a Canadian company. The rest of my non-writing/editing time is an eclectic mix of home management, reading, beach walking, yoga, visiting with friends, and planning my next trip. When I can, I also squeeze in some sailing or scuba diving, but in recent years I haven't had as much time for these as I would have liked.

Ally: Does your real life show up in your books?

SUSAN: It does. To a point. Obviously (sadly) I don't know any vampires or even anyone remotely like my hero, Dominic. Nor have I ever been in (or would have the courage to face) the more harrowing jams my heroine, Cassidy, finds herself in. (Though the whole broken air conditioner plot line surfaced when the air conditioner in my house decided to die for real.) However, their story is set in places I have either lived in or visited (Florida and the Caribbean in books one and two, and adding Canada to the mix in book three), and some of the most pivotal action is set near or on the ocean, which is a central and very spiritual presence in my life. I also rarely venture into cities in real life or in my writing, preferring to keep both firmly rooted in the natural world.

Ally: Tell us about your next writing project?

SUSAN: My next release, Dark Lord of Night, is coming up fast in May. This is the second in the Dark Destinies series and continues where Dark Heart of the Sun leaves off. Dominic and Cassidy's journey continues into a perilous new world that will push their new relationship to the brink of shattering.

Short blurb for Book Two: A young vampire has only just come to terms with what he's become when an ancient and powerful nemesis claims his absolute obedience. Now the only thing standing between him and a destiny of eternal torment is the fragile mortal life of the woman who claims his heart.

I'm currently working on book three in this series. No title or release date for this yet, but I imagine mid-2018 or thereabouts. There are also several novellas planned.

Ally: Please answer these short get-to-know-you questions.

a. book you're currently reading – Etched in Bone by Anne Bishop
b. favorite accessory – Tilley hat
c. high heels or sneakers – Sandals
d. hiking or sunbathing – Hiking
e. Your pets – One cat, Samantha
f. favorite place to write – The beach

Ally: A pleasure to have you visit, Susan. Good luck with your pending release. Please tell us a little more about book #1 so we can get started on this series.
---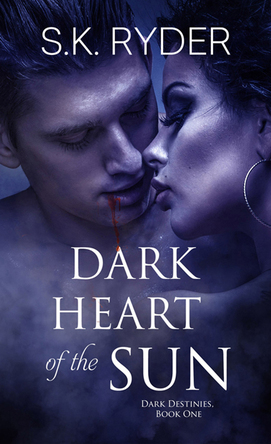 Dark Heart of the Sun
(Dark Destinies Book One)
Genre: Paranormal Fantasy with Romantic Elements
Heat rating: hot/sensual 18+
His future is already written...in her blood.

After breaking her engagement to a man she can no longer trust, rookie journalist Cassidy Chandler trades life in a South Florida mansion for roughing it in a dilapidated beach house. She also trades one devious man for another in her unexpected new roommate: the darkly enigmatic Dominic Marchant.

As a newborn vampire, Dominic has dangerous enemies, and when the headstrong young woman with an unknown vampire's mark on her throat invades his lair, he's sure she's about to get him killed. Or end up dead herself. Instead, Cassidy helps him rediscover his lost humanity and steals his heart as he fights to protect her from his ancient foes as well as his deadly desire for her.

But when their unlikely relationship draws the attention of her secretive ex, they are all swept up by a dark prophecy where the only way to survive is to risk everything—for each other.

Buy Link: Amazon: http://amzn.com/B01JGNEWQY
Thanks for visiting ~ Come back soon!