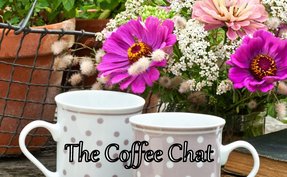 Welcome, Booklovers!

The Coffee Chat guest this week is Helen B. Henderson with her fantasy romance, Windmaster.
Nice to meet you, Helen. What may I get you to drink? Coffee? Something else?

HH: I don't drink coffee. Which made for an interesting time when I worked a mile down the road from a factory that made and packaged the beverage. On some days the smell of burnt coffee beans permeated the air. My morning starts with a small shot of orange juice then glasses of water. In the afternoon beverage selection changes to alternating glasses of water and diet cola. Relaxing for the evening calls for two fingers of sangria over ice in a glass of lemon lime soda—stirred not shaken.

Ally: Hmm. How about a diet coke? While I get our drinks, please introduce yourself to readers.

---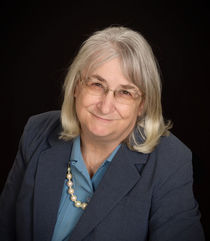 Author Bio:

A former feature-story writer and correspondent, Henderson has also written fiction as long as she could remember. Her heritage reflects the contrasts of her Gemini sign. She is a descendent of a coal-miner's daughter and an aviation flight engineer. This dichotomy shows in her writing which crosses genres from historical adventures and westerns to science fiction and fantasy. In the world of romantic fantasy, she is the author of the Dragshi Chronicles and The Windmaster Novels.

Something unique/unusual that isn't in your regular bio: "In school I hated writing classes, in large part because of outlining in general, and analyzing sentences in particular. My stories were almost always completed early because we had to hand in the work in tradition outline form first with the bullet points and snippets in cascading roman numerals, numbers, and letters. I hated outlining so much I could never get the prose portion done. So, a cheat. I wrote the story, then retroactively created the outline. The irony is that today I admit to being a plotter, or at least to using forms and organization when writing full-length works."

You can find Helen here:

BLOG | TWITTER | GOODREADS | AMAZON AUTHOR | FACEBOOK | WEBSITE | GOOGLE +
---
INTERVIEW:

Ally: What was your journey to publication, including bumps and missteps?

HH: My journey to publication can be described in one word–rocky. Between the number of genres and publishers, the path was so convoluted you need a roadmap to follow it. Every time a path ended, I jumped the dividing hedge in the maze to take another.

After school with its mandatory outlines and research papers, my next introduction to writing was coding computer programs and creating their accompanying "how-to-use" guides. After the dot.com bubble burst, the next use of pen was feature stories and event coverage under the guise of a press badge. Ever ride a train hijacked by confederate soldiers or been challenged on a public street by musket-carrying Hessians? I have.

Publication closures accompanied by the reduction in pay scale (often to nothing) necessitated yet another change in direction. This time to my first love—fiction. Even though now on the original path I attempted decades earlier, twists and turns sometimes obscured the maze's end. Publications closed, others changed direction to ebook only. Now, years later, I straddle several non-fiction and fiction paths: small press, regional press, and independent publication.

Ally: How much research do you do? When? Where?

HH: I love to research, but there is always the problem of balancing writing time against research time, otherwise research can turn into a huge time sink. Although I generally write fantasy, I try to base my worlds on places real enough the readers can relate to them.

I start my research with the books on my office shelves where there are volumes suitable for grammar and editorial work, fantasy world building, military history and weaponry. The internet is another starting point, but I always take into account the credentials of the person writing the article. If you fake something, if your research isn't accurate, some reader will call you out on it.

As to where I research, I don't always bury my head in a book or stare at a computer screen. I love to research in museums, taking notes for future stories as well as the ones in progress. Among the more unusual places where I've obtained information are air shows and historical battlefields. I do know a little something about the subject of battlefield archaeology and have participated in digs using both traditional screen and trowel and the new-fangled metal detectors. Although the previous events allowed me to be inconspicuous, not all the places I've researched at were suitable for modern clothes. To fit in with historical reenactors, I've donned fatigues and hoop skirts, though not at the same time. One night while walking in period garb through rows of small white tents on a Revolutionary War battlefield and watching the mist rise from the hollow, it felt like I had been transported back in time.

Ally: How do you choose and name your characters?

HH: I like my main characters' names to be simple, such as Ellspeth, Branin, Dal, and Anastasia so I start off with a list of common names from Scotland, Wales, and Ireland. Then I move to the secondary characters. I write fantasy so uncommon names are acceptable. Their uniqueness creates havoc with spell check, but adds color to the story. Names are acquired in various ways including online name generators. However, you have to be careful that the offerings are not too long or is an unpronounceable assembly of odd letters.

A favorite technique for naming secondary characters is done with the aid of a Gaelic-English dictionary. I take a characteristic that I want to highlight, translate that into Gaelic, tweak for pronounceability, and there is the name. If the setting or character is not Celtic, then I use the appropriate language such as Norse, Polynesian, or Chinese.

Ally: Tell me what you're currently writing. Anticipated release date?

HH: With an expected September 2017 release date, First Change is the final volume dealing with the dragshi, humans who can take on the dragon form. Unlike the other books in the Dragshi Chronicles, First Change is not one tale, but a collection of short stories and novellas of tales of history and legend. Another difference? The first four volumes were a true mix of romance and fantasy. There might be surprises and hazards, but the characters end up with whom they were supposed to. However, First Change more closely mimics real life. There is still the romance between characters, but in legend as in life, not every story has a happy ending.

Ally: What is your home like? Do you get around mostly by car, subway, etc.?

HH --I'm a country girl. I can't say born and bred because I was actually born in a city and lived there for the first four years of my life. But years on a working farm taught me a love of nature and self-reliance. Marriage came with a 1915-era home in a small town. No more driving ten miles to the grocery store. Evening walks on the waterfront to watch the sunset over lower Manhattan and ready access by train to New York City didn't diminish the local feel. Although I kept my rural heritage in my heart, my conversion was complete. I was now a townie.

Thirty years later, a move back to a rural area changed the scene again. Instead of the mid-Atlantic region, it was now western Tennessee that was called home. The downtown is within walking distance, although the bicycle is needed to go to the stores on the highway. The area is still rural with corn fields only a stone's throw away—and it is still a ten mile drive to the main shopping area and thirty miles to the mall.

The two-story colonial was replaced with a more age-friendly ranch house. The basement workshop is now above ground in a garage (that has never seen the car.) The 50 x 100 foot lot grew to half an acre with a row of pecan trees on the property line. And the best part, there is the amenities of a city, but we kept the small town feel.

Ally: Now for the short answer questions...
a. an item on your bucket list: I try to tell myself I'm too young for a bucket list (just ignore the silver hair.) Two activities tease the back of my mind. A trip to Scotland, Ireland and Wales, a week or two glamping trip (camping with a touch of luxury) on horseback in Montana or Wyoming.
b. favorite song: Lately, a favorite tune when I'm writing is the piano solo played at the end of each episode of The Incredible Hulk. "The Lonely Man Theme" by Joe Harnel conveyed the sense of hopelessness, of loss, and of an unknown future. It has helped set the stage for the black moment in several of my works. When I'm listening for pleasure the music alternates between classical and country.
c. What comes to you first - character or plot? I start with the beginning of a storyline and a hint of the main characters. I'll have their names and maybe a little backstory. By the time I've outlined the first three or four chapters (or drafted out the scenes if the muse is visiting), the characters take over and tell the rest of the story.
d. something unique in your closet: Next to the spare metal detector, atop the box of reference books on the Old West, is a memory box. Inside are the credentials that provided access to museum archives and collections. Press badges for military reenactments and air shows share space with images from the events. Each comes with their own memory. The pilots racing to stop their small acrobatic planes from blowing down the runway when a World War II era fighter fired up his engine mixes with the haunting silence that fell upon another show as the radio announcer re-broadcast the news of the attack on Pearl Harbor.
e. if you couldn't write anymore, what would you want to do? Be a photographer or landscape painter.

Ally: It was a pleasure to have you visit, Helen. Before you go, let's take a look at your novel, Windmaster.
---
Windmaster (Book 1 of the Windmaster Novels)
Genre: Fantasy / Romance
Heat Level: PG-13

Revenge set Ellspeth, captain of Sea Falcon, on the path to her destiny, but prophecy controlled the journey. Despite his insolent attitude, she is attracted to the dark-haired dockworker she hires to help unload the vessel's cargo. The supposed dockhand reveals his true identity as Lord Dal, the last member of the Council of Wizards, and her passenger. His presence on board ship brings with it more than an impossible liaison. Bringing him back from near-death releases Ellspeth's latent powers and threatens her captaincy. For to have magic she must give up the sea.

In accordance with an ancient prophecy, Dal allows Ellspeth to be handfasted to him without her knowledge or consent. However, the prophecy doesn't state whether she will return his love. A likelihood threatened when Dal is captured and stripped of his powers by fanatical clerics bent on ridding the world of magic and those who wield it. His one chance to survive is to keep secret the key to breaking him—his feelings for Ellspeth.

Trapped within the Oracle's Temple, Ellspeth must choose between her own survival, saving the future of magic... or love.


Buy Links: Amazon / Kobo / Smashwords / Barnes&Noble / iTunes
---