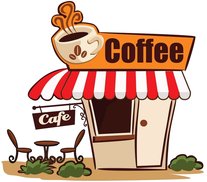 Welcome to the Coffee Chat!
This week's guest is S.L. Smith, author of the Pete Culnane Mystery Series.


Ally: It's nice to meet you, Sharon. What may I get you to drink?

SL: I never got into coffee. Each morning, I depend on Diet Coke, preferably lime flavored, to wake me up.

Ally: Since I keep a fully stock fridge, I'll grab a diet coke while I'm pouring my coffee. Okay, now, shall we get right to it?
Tell us what kind of mysteries you write.

SL: They are as close as you can get to a cozy with cops doing the investigating. Romantically, they're G-rated. Don't even merit a PG.

Ally: What influenced you choose to write mysteries? What about this genre intrigues you and readers?

SL: Mysteries have been my favorite genre for as long as I can remember. I love trying to solve the crime before the cops, PI, amateur sleuth, whomever. I also feel compelled to understand what drove the criminal. A bonus is that this genre permits me to utilize my career in public safety and my degree in psychology.

While reading mysteries, I often wondered if I could write one that succeeded in entertaining readers. I also took on this genre because writing a novel requires immersing myself in the story for hundreds of hours. Since I appreciate a touch of humor and a bit of romance, both find their way into my novels.

While speaking with my readers, I regularly hear that they didn't figure out who dunnit until the very end. I often hear they anxiously await the next book, because they want to know what happens to my two protagonists and their families.

Ally: Do you have a writer's cave? Describe it or tell us where you do most of your writing. Does it have to be quiet or do you write with music or white noise (TV, etc)?

SL: I'll attack this question going back to the environs for my first 3-1/2 books. My computer is in my kitchen. It sits on a stand to the right of my kitchen table. There is no better location. My space is rather confined. Actually, this works quite well. When I'm immersed in the first draft, editing, etc., I tend to work 12 to 16 hours per day. In this location, I'm seconds away from the refrigerator and the microwave. Okay, I admit it. I don't get carried away with food preparation. The fewer steps required, the more I like it. With this arrangement, I can prepare a meal and eat it while I work without breaking my train of thought. As you've no doubt deciphered, no one else is dependent on me for their sustenance.

I require white noise while I write. For that reason, the news version of my local NPR station is always on while I write. Occasionally, I catch a headline, but I'm typically oblivious to much of what is being said. I cannot listen to music while I write. It's impossible to keep from singing along. Haven't tried it, but it seems unlikely I could sing and write anything that made sense or was worth reading. Perhaps I shouldn't be so closed minded. Maybe I should give it a try, huh?

Ally: Do you prefer to read standalones or series? Which do you prefer to write?

SL: I prefer a series. When an author draws me in, when I grow attached to a character, they become a friend. I want to get to know them better than one book can reasonably reveal. I want to continue to experience life with and through them. Granted I can write my own ending, but I'm interested in more than the answers to the questions raised in the concluding pages or paragraphs and left to the reader's imagination.

When I wrote Blinded by the Sight, the first Pete Culnane mystery, I didn't envision it as the first book in a series. I became attached to Pete and his partner, Martin Tierney. The rest is history. I do not use an outline. When my fingers contact the keyboard, the story begins to take shape.

For that reason, I don't know Pete and Martin's futures beyond what each book reveals. For example, I know Pete, a widower, and his fiancée want children. I assume they will have some. I don't know when, how many or if they will be boys, girls, or some combination. How long will Pete and Martin remain partners? Will Pete stay with the St. Paul Police Department? Will his fiancée be able to cope with the stress that now goes along with being married to a cop? Will there be a price to pay? What will Pete do after he retires from the PD?

Will Martin survive his son's teen years? Will those years change their relationship? What impact will the undiagnosed illness plaguing Martin's wife have on the family? And on and on and on.

Some day, I hope to know all these things. The answers must wait until Pete and Martin have a chance to tell me.

Ally: How much research do you do?

I do a plethora of research for all of my novels. I'm talking more than a hundred hours per book. This research takes a variety of forms.

Telephone conversations and face-to-face meetings:

* I verify police procedures with a retired police chief, discuss what a cop would be thinking in a variety of predicaments, those sorts of things.
* While working on Blinded by the Sight, the First Pete Culnane mystery, I called the Ramsey County Medical Examiner's Office, seeking information on everything from what would be worn to a crime scene to procedures to documentation. I gave him a courtesy copy of that book. We became friends, and he is now a resource for all my books.
* I wanted to know how an emergency room would deal with a victim from arrival at the ER to declaring time of death and beyond. An emergency medicine physician has been a resource for books two through four.
* For book two, Running Scared, I did computer research and contacted an expert on cars to find a pre-air bags vehicle.
* I called the local high schools to find out about dress codes, times school started and ended, earliest time buses picked kids up, detention.
* My third book, Murder on a Stick is centered around the Minnesota State Fair. I spent hours on the Internet followed by days at the fair going from booth to booth, researching everything sold on a stick. I also spoke with firefighters and police officers working at the fair, regarding how they would hear about the incident and what they would do. I interviewed a former IBM employee to learn why an IBM plant was created in Rochester, Minnesota. I obtained State Fair trivia from an information booth volunteer.
* For book four, Mistletoe and Murder, I went to and ate at the Greek restaurant where the crime occurs. The manager provided the New Year's Eve menu. I checked out the restrooms and the skyways connecting the Union Depot with other downtown St. Paul buildings. I went to the condominium and apartment entrances at Galtier Plaza to learn the layout.
* An acquaintance with first-hand knowledge of recognizing a heroin user provided information on tell-tale signs.
And so on. BTW, I'm amazed at how willing these people are to share their time, knowledge, and expertise.

Online research:

* I use Google Maps, and I drive and walk through areas where books are set, gathering important details about relevant neighborhoods.
* For book four, I did an Internet search for expensive shoes, the history of St. Paul's Union Depot, the pandemic influenza outbreak of 1918 to 1919, soldiers returning from WWII by train, the polar vortex . . .

Did I hear someone scream, "Enough already!" Okay. I'll stop.

Ally: What is your next writing project?

SL: In 2014, I became my mother's caregiver. Since then, I rarely have the solitude I require to write. Writing is now a luxury. It took three years, but I succeeded in completing Mistletoe and Murder: The Fourth Pete Culnane Mystery. Prior to last fall, I doubted this would ever happen. That project turned the last six months into a series of marathons. Until recently, I'd given no thought to book five.

Now I'm permitting myself to believe there will be a fifth book. I'm currently evaluating potential sites, determining where the crime will occur. St. Paul has so many possibilities. They include: the St. Paul Saints baseball stadium, the State Capitol building, the St. Paul Cathedral, the location for the annual Red Bull Crashed Ice competition, the Ice Castle connected with the 2018 St. Paul Winter Carnival, and the Vikings stadium during the 2018 Super Bowl.

Each of my novels touches upon a social issue. I'm planning on it being human trafficking in the next Pete Culnane mystery. I'm a pantser. I don't outline. I just sit down and type away as the story comes to me. For that reason, the social issue could change, but that seems unlikely, and I'm currently researching the topic.

Ally: Let's wind up with a few short answer questions:
a. favorite TV program: This is a tough one. I love both Blue Bloods and Designated Survivor. If I have to select just one, Blue Bloods.
b. favorite movie: The Lake House with Sandra Bullock and Keanu Reeves.
c. high heels or sneakers: Definitely sneakers! I'm long on comfortable.
d. hiking or sunbathing: Definitely hiking, unless I can sunbathe while doing something other than sitting on a chaise lounge or lying on a towel.
e. favorite song: There are lots of contenders. Since I can only name one, I'll select Be Not Afraid. I was in church one weekend and feeling very low. Felt like I'd been abandoned. We sang that hymn, and the words struck a chord. An overwhelming weight became bearable.
Ally: Thanks so much for visiting. Before you go, can you give us a sneak peek at the latest Pete Culnane, Mistletoe and Murder, releasing August 1, 2017? (That gives us plenty of time to catch up on the first three books!)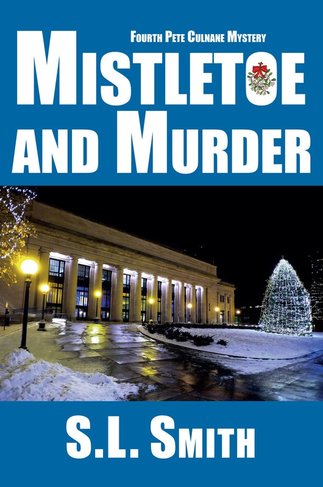 ---
About the Author: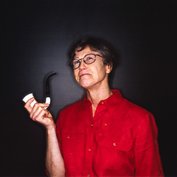 ---