Although my latest release, Embers of Fire (Guardian Witch Legacy #1), can be read as a standalone,
the story is richer if you've read the original 7-book urban fantasy series that inspired the sequel.

To start you off right, I'm offering three free print books of Awakening the Fire (Guardian Witch #1)
as a Goodreads' Giveaway (available to US, CA, and GB).

Don't miss out! Enter below or on Goodreads. And good luck!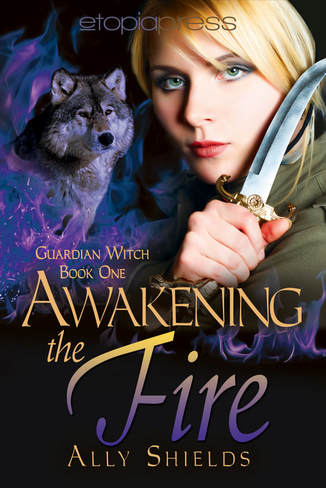 Awakening the Fire (Guardian Witch #1)
Genre: Urban Fantasy
PG-13

Blurb:

Twenty-three-year-old Ari Calin has sworn to keep the peace in the Olde Town district of Riverdale, and most of the time the Otherworlders cooperate. The vampires, werewolves and other magical creatures go about their business, living side by side with humans, until the foreign wolves arrive and a virtual reality drug hits the streets. When violence erupts, Ari needs more than her witch fire, weapons and potions to stop the madness.

Joining forces with a human police officer, Lt. Ryan Foster, and a way-too-sexy vampire singer, Andreas De Luca, Ari hunts for the enemy—from the vampire strip clubs to the caverns under the city. Every step draws Ari and her companions deeper into an old feud and closer to the brink of a supernatural war.

Read the sample text on Amazon.
Book Trailer on Youtube:
https://www.youtube.com/watch?v=PzEed1jeOyE
---
---