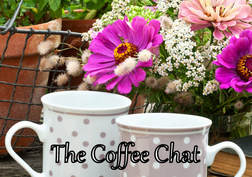 Happy Wednesday, Booklovers!

It's time for sharing book talk with another author. This week's guest is multi-genre writer, Joanne Guidoccio.
Welcome, Joanne! How do you drink your coffee?

JG: Each morning, I brew two cups of Chatty Matty coffee, an organic, fair-trade coffee sold at Planet Bean in Guelph, Ontario. I take it black with one-half of a Stevia packet.

Ally: Since my magic coffee pot can...well, do magic...your coffee will be ready shortly. While you wait, please introduce yourself to readers.

---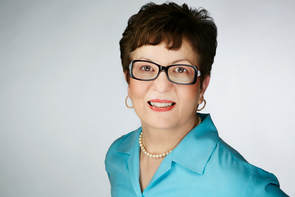 Bio:

In 2008, Joanne retired from a 31-year teaching career and launched a second act as a writer. Her articles and book reviews were published in newspapers, magazines, and online. When she tried her hand at fiction, she made reinvention a recurring theme in her novels and short stories. A member of Crime Writers of Canada, Sisters in Crime, and Romance Writers of America, Joanne writes cozy mysteries, paranormal romance, and inspirational literature from her home base of Guelph, Ontario.

Something unique that isn't in your regular bio: "I am controlled by a bird clock. Each hour, one of my feathered friends, among them the Downy Woodpecker, Belted Kingfisher, and Great Horned Owl, chirp and remind me to pace myself."

Where to find Joanne:

Website: http://joanneguidoccio.com/
Twitter: https://twitter.com/joanneguidoccio
Facebook: https://www.facebook.com/authorjoanneguidoccio
LinkedIn: https://www.linkedin.com/in/joanneguidoccio
Pinterest: http://pinterest.com/jguidoccio/
Goodreads: https://www.goodreads.com/author/show/7277706.Joanne_Guidoccio
---
INTERVIEW:

Ally: Tell us about your regular writing routine.

JG: When I retired and started writing full-time, I expected to be inspired each day. Everything was in place—business cards, new computer, dreams of a runaway best-seller—but my underdeveloped writing muscles refused to budge.

After some experimentation, I came up with a daily regimen. Nothing too dramatic, but it works for me. I like to sleep in each day and enjoy a leisurely breakfast. After my second cup of coffee, I start writing. My goal – 1,000 words a day. After I reach that quota, I'm free to meet with friends for lunch or coffee and plan other outings.

Ally: Do you have a writer's cave?

JG: When I first retired, I assumed I would be writing in my den. Everything was in place: desk, new computer, book shelves crammed with novels and craft guides, and inspiring Monet prints on the wall. But after several frustrating attempts, I realized the den was too small. While the room could easily be a second bedroom, it was not spacious enough for my creativity to flourish. So, I relocated to a corner of the living/dining area of my condo. With over 900 square feet of space and easy access to my kitchen and balcony, I no longer feel constrained. Regarding noise...I cannot write amid any chaos – auditory or otherwise.

Ally: Talk about the main character in the book you are featuring today.

JG: While imagining the protagonist of the Gilda Greco Mystery Series, I realized she could easily be my literary twin. In fact, I like to tell people that Gilda Greco is 70 percent of me. As to how I came up with that particular number, let's just say my well-honed left brain did all the work. Our similarities…Italian Canadian, born and raised in Sudbury, relocated to Southern Ontario, mathematics teachers, career development practitioners, yoga enthusiasts, non-foodies.
One major difference – Gilda won a $19 million lottery. I'm still hoping!
Ally: What is your next writing project?

JG: A Different Kind of Reunion, Book 3 of the Gilda Greco Mystery Series, will be released in the spring of 2018. Haunted by a missed e-mail that could have prevented the death of a former student, Gilda agrees to participate in a psychic-hosted reunion.

Ally: I know you also write paranormal romances. If you could have any supernatural power, what would it be?

JG: It would be wonderful if I could fly at will. Whenever I felt the need to travel, I would pack my bags, stand at the doorway, and visualize my intended destination. Within seconds, I would be transported to a five-star hotel room in that particular city. This superpower would also come in handy during lengthy meetings and sticky situations.

Ally: Oh, I want that power too! Lol. Now are you ready for some short-answer questions?

a. Book I'm currently reading: The Seven Husbands of Evelyn Hugo by Taylor Jenkins Reid
b. Author I'd love to take to lunch: Canadian mystery author – Louise Penny. I've read all her novels and attended two of her readings. An inspiration to us all!
c. Favorite song: Blowing in the Wind by Bob Dylan
d. Favorite quote: You can choose courage, or you can choose comfort, but you cannot choose both. Brené Brown
e. A guilty pleasure: Baci Perugina, the most famous chocolate brand in Italy and popular with Italians worldwide. Perugina's signature recipe includes whipped milk chocolate, Gianduia filling, and chopped hazelnuts all in bittersweet chocolate. Each baci comes individually wrapped in silver and blue packaging and hugged by a poetic love note.
Ally: It's been a pleasure having you visit. I hope we'll see you again. Before you go, please tell readers about your featured book.
---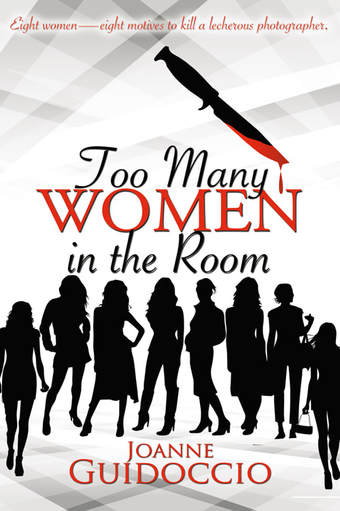 Too Many Women in the Room
Genre: Cozy mystery
PG-13

Blurb:

When Gilda Greco invites her closest friends to a VIP dinner, she plans to share David Korba's signature dishes and launch their joint venture— Xenia, an innovative Greek restaurant near Sudbury, Ontario. Unknown to Gilda, David has also invited Michael Taylor, a lecherous photographer who has throughout the past three decades managed to annoy all the women in the room. One woman follows Michael to a deserted field for his midnight run and stabs him in the jugular.
Gilda's life is awash with complications as she wrestles with a certain detective's commitment issues and growing doubts about her risky investment in Xenia. Frustrated, Gilda launches her own investigation and uncovers decades-old secrets and resentments that have festered until they explode into untimely death. Can Gilda outwit a killer bent on killing again?

Book Trailer: https://www.youtube.com/watch?v=CORaCadAnbA

Buy Links:

Amazon (US): https://is.gd/NRjAXT
Amazon (Canada): https://is.gd/1pX3Bn
Kobo: https://is.gd/5VwbTf
Indigo: https://is.gd/o3ZKRW
The Wild Rose Press: https://is.gd/1mns8Q
Barnes & Noble: https://is.gd/NFHdlS
---